The Original Robes
Edit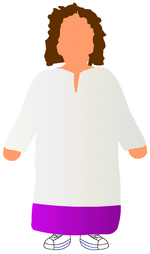 The original robes were worn from the band's inception until 2004.

The Ladies' Robe
Edit
The ladies' robe is an adjusted version of the original white robes, and was introduced in mid-2003. The robes have a square plunging neckline and an empress waistline cut. These robes are not available to buy - they are band-only. From this point onwards female versions of all robes were made.

The Red Robes
Edit
The red robes did not appear very often. They were used briefly for some UK festivals in the summer of 2003. Tim wore a Tartan robe for T in the Park.

Technicolor Robes
Edit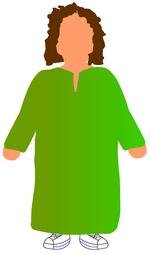 Technicolour robes were introduced for the tour and promotion of Together We're Heavy in 2004. Each band member had a specific colour robe, although both Tim DeLaughter and Louis Schwadron changed colours. A limited number of these robes were made available to fans in the Ensure Your Reservation Package, with most (although not all) featuring the Curly Logo on the left-hand side of the chest.

Lifeline Robes
Edit